Jobs and sales up in WA resources sector as lithium soars 34 per cent
Global battery demand is manifesting itself in Western Australia's battery materials sector, with sales of critical elements jumping more than 30 per cent in one year.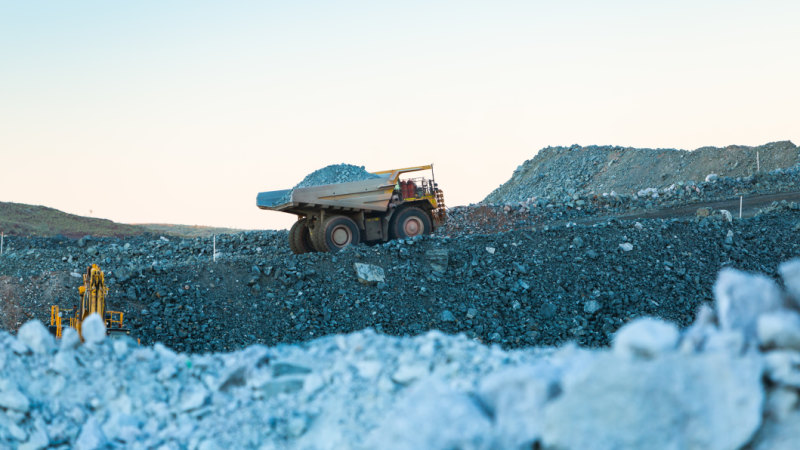 However, those sales are still a drop in the ocean compared to the state's traditional iron ore, gold and petroleum sectors, according to the WA mineral and petroleum commodity review released this week.

Total sales for the 2018 calender year were up $17.8 billion to $127.4 billion, while the number of jobs in the minerals sector increased by just under 10,000, to 120,437.

Most of the sales increase was driven by LNG sales, as projects such as Gorgon and Wheatstone ramped up production. LNG sales increased 34 per cent to hit 43.7 million tonnes and sales jumped 81 per cent.
Gold sales increased for the third year in a row to reach 212 tonnes (7.5 million ounces), their highest level since 1998.
Higher iron ore prices offset lower volumes, which saw sales hit $64 billion in 2018, up less than 1 per cent on 2017.
While sales are still small in the wider resources picture, the battery materials sector is making its presence felt.
Spodumene, the ore that is turned into lithium, recorded sales of $1.6 billion, 34 per cent higher than the year before.
WA has seven producing lithium mines and accounts for more than half the global supply.
It is also home to the world's biggest mine, Greenbushes in the South West, and will soon start producing lithium hydroxide from a Tianqi Lithium processing plant in Perth.
Cobalt sales were up 33 per cent to $507 million.
The nickel sector didn't sell as much of the metal, but higher prices saw it faring better than 2017.
The sector experienced a 16 per cent increase in value, from $2.3 billion in 2017 to $2.6 billion in 2018.
Mines and Petroleum Minister Bill Johnston said it was pleasing to see further growth in LNG and lithium, and signalled the state's resources sector had a positive outlook with about $113 billion of projects in the pipeline.
Hamish Hastie
https://www.smh.com.au/business/the-economy/jobs-and-sales-up-in-wa-resources-sector-as-lithium-soars-34-per-cent-20190326-p517o4.html